wendelah1
I hope you've all enjoyed your holidays and are caught up and ready for season four. One of our moderators is sitting out this round so if there is anyone in the community who would like to step up and post an episode or two (or however many you'd like to take on), please PM me. So far,

wikiaddicted
and I have January 20, 23, February 6, 13, 17, and March 10 covered but everything else is up for grabs.
( Season Four Schedule )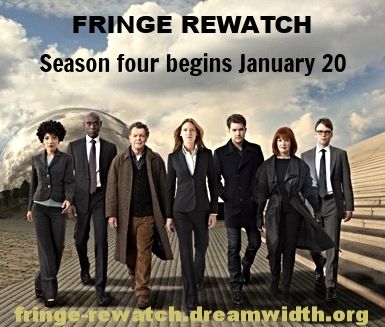 fringe_rewatch
Every Tuesday and Friday, beginning January 20

Please snag the banner if you want to help get the word out. Or make your own!
See you all next week.