wendelah1 posting in

fringe_rewatch
As promised, here is the season three rewatch schedule. We'll begin on October 3 and finish up December 19.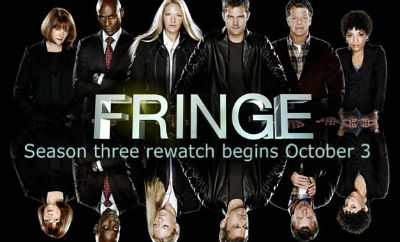 Take the time during the break to get caught up if you need to do so. I know I'm excited to see my favorite season again.
October 3 – Olivia
October 7 – The Box
October 10 – The Plateau
October 14 – Do Shapeshifters Dream of Electric Sheep?
October 17 – Amber 31422
October 21 – 6955 kHz
October 24 – The Abducted
October 28 – Entrada
October 31 – Marionette
November 4 – The Firefly
November 7 – Reciprocity
November 11 – Concentrate and Ask Again
November 14 – Immortality
November 18 – 6B
November 21 – Subject 13
November 25 – Os
December 2 – Stowaway
December 5 – Bloodline
December 9 – Lysergic Acid Diethylamide
December 12 – 6:02 AM EST
December 16 – The Last Sam Weiss
December 19 – The Day We Died